27 Sep

Stairlifts in Wallasey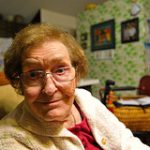 Why struggle with stairs and feel limited in your home when stairlifts in Wallasey can give you back your freedom. For all your mobility requirements Easi-Way Mobility is your one stop shop. We can spread your payments to suit your budget by making use of our finance services that will help you with your payments. Our range of stairlifts have been innovatively designed for easy use and all come with safety features, precision engineering and the very best designs. We are a family run business that prides ourselves on high standards of customer service and high quality products. We provide one of the largest selections of mobility aids at our mobility showroom and assessment area in the North West. Our aim is to offer our customers the best choice of products available in the UK today.
In Wallasey, stairlifts provide several benefits such as keeping your freedom and independence, as you can remain in your own surroundings and not have to convert your home, you do not need to move to the ground floor, and you conserve energy as you do not have to climb stairs. We have a range curved stairlifts for homes that have a curve or corner which are often tight and the stair narrow. Your safety is assured as we can deliver a made to measure solution for all types of curved stairs. If you are looking for a straight stairlift, we have a few options for you to choose from.
By supplying high quality stairlifts in Wallasey at Easi-Way we help customers maintain their independence and dignity. We also have a selection of manual and powered profile beds, daily living aids, scooters, wheelchairs, incontinence products, nebulisers and riser-recliner armchairs. Our experienced staff members will be more than happy to demonstrate the correct product solution for your special needs. If you would like to find out more about stairlifts or any other products, contact Easi-Way Mobility.