03 Mar

Reliable Mobility Scooter Servicing in Chester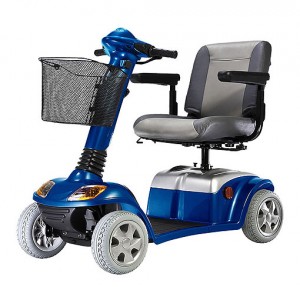 Finding a company to undertake mobility scooter servicing in Chester can be a headache but it does not have to be when Easi-Way Mobility is right here. As a company that specialises in mobility aids and other products to ensure that our clients can move around with freedom and without any obstacles, we understand that it can be hard to find a company that will undertake the servicing of mobility aids such as powered wheelchairs or scooters. Therefore, as a company, we do not just provide high quality products, but we make sure to provide customer care services, and servicing of mobility aids as well.
In Chester, mobility scooter servicing is provided by Easi-Way Mobility. Should you wonder how often a mobility scooter needs servicing or if you want your mobility scooter serviced, Easi-way mobility will be pleased to help. A mobility scooter needs servicing at least once every six months. The reason behind this is to make sure that any looming problems are caught before they become large enough to cause a problem which could harm the user. On top of that, servicing will ensure that the vehicles are safe to use on the road. If your mobility scooter requires a specific spare part and it is currently unavailable in our workshop, we will make arrangements with the manufacturer and have the spare part ordered immediately. This will prevent a delay in the servicing or repair of the mobility scooter. Discovering that your mobility is not working the way it should could hamper your daily routine and render you dependent on others for help.
If you are looking for a reliable and professional company that can provide mobility scooter servicing in Chester, try Easi-Way Mobility, one of the largest suppliers of mobility aids and products. You can be sure that our friendly and qualified professionals will give you a stellar service. We employ qualified technicians who are able to repair and service mobility scooters efficiently and professionally. Should you have any further enquiries regarding our services and products, you can reach us by calling 0151 346 1186.