19 Nov

Don't Know Where To Find Riser Chairs In Chester?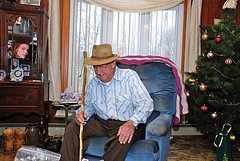 Are you searching for riser chairs in Chester and don't know where to start looking? You might want to start your search with Easi-Way Mobility. This company has been providing mobility aids and other various rehabilitation facilities for over 30 years and they have a 4000 square foot showroom! It's rare that customers do not find what they are looking for when they walk in this store.
For the aging population located in Chester, riser chairs may be the solution they are looking for. With age, there come many complications among which backaches, the inability to sit down or sit up after the person has been in a position for too long, sore feet and other predicaments which many people have been facing these days. Easi-Way Mobility has heard you and that's why they carry a wide range of riser chairs. At the push of a button, the chair will rise up and place you in a position where you could easily stand up from the chair. Or if you are planning to spend some time reading, you can ensconce yourself in the riser chair which has a raising footrest which will place you in a comfortable lying position which will not end up hurting the back. The chairs carried by the store are numerous and you will definitely find one of your choice and if not, maybe you could talk to the staff members who will run you through the details of a bespoke riser chair. Easi-Way Mobility does work with many reliable and innovative manufacturers and they have all the contacts necessary to make sure that as a client you are completely satisfied when you walk out of the store.
If you have any enquiries regarding riser chairs in Chester, do not hesitate to call the company on the 0151 346 1186. Or you could always drop in for a visit and find out for yourself. After all, it's a huge showroom with a wide variety of items. The friendly and experienced staff will be there to answer any questions and help you pick the best suited equipment according to your requirements. Please note that the store is normally closed on Sundays. Find out more today.