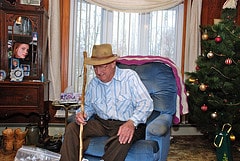 19 Jul

Walking Sticks in West Kirby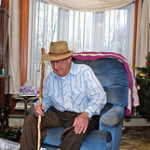 Think of walking sticks in West Kirby as an extra hip or knee or ankle. They provide just the right amount of support and stabilisation after a hip or knee replacement surgery. The pain from a sprained ankle or arthritis can be better endured with a walking stick to bear some of the weight. Occasionally, elderly people will find they are not as sure footed as they used to be or experience brief bouts of dizziness. A nice walking stick may be all the doctor prescribes to prevent a serious fall. Hikers have been using walking sticks as an aid to walk farther and across uneven terrain for centuries. Sometimes they are handy and other times they are necessary.
In West Kirby, walking sticks are not a one size fits all item. That is why you should visit Easi-Way Mobility at their 4000 sq. ft. showroom. They have been supplying the public with medical supplies and apparatus since 1984 so they have a lot of knowledge. Walking sticks can cause more pain than they cure if they are not sized right. So ask a staff member at Easi-Way Mobility to help you find the right size for you. There are walking sticks that telescope in and out and fit in a purse. Others have an articulating joint between the stick and the base so the stick moves forward with you. Check the handholds for comfort and stability.
Walking sticks in West Kirby is just one of thousands of items available at Easi-Way Mobility. Come see for yourself the selection of wheel-chairs, scooters, lift chairs, canes, walkers and personal care products in stock and ready to go. Ask the Easi-Way Mobility team to demonstrate the use of walking sticks in our store. There are engineers on site in the shop to customise products and make repairs. Sometimes it just takes a slight modification to achieve a perfect fit. You should know that you can buy heavy duty rubber tips to fit your walking stick at Easi-Way. You do not have to use mangled tennis balls to get a little traction. To find out more about walking sticks, contact Easi-Way Mobility.