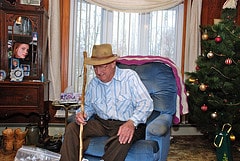 05 Jun

Walking Sticks in Prenton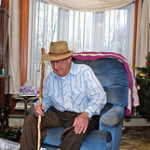 Choose the right walking sticks in Prenton to make sure you stay safe, comfortable and mobile. At Easi-Way Mobility we offer a comprehensive range of mobility products designed to let you keep your independence and dignity as far as possible. We provide top-quality mobility equipment in collaboration with some of the UK's top manufacturers, TGA Mobility. As a one-stop shop of a complete range of products, we stock wheelchairs, mobility scooters, recliner chairs, profile beds, incontinence products and other related accessories. Walking sticks are the right choice if you have a certain amount of mobility but need something that gives you a little more confidence, protection and balance. They also take some of the strain and load, help reduce pain and to negotiate uneven surfaces, or elevation changes safely.
There are various styles, sizes, types of walking sticks made from a range of materials. These include metal, wood, or carbon fibre. In Prenton, walking sticks should be chosen carefully after measuring your height and weight-bearing requirements, assessing your posture and evaluating your mobility needs. The handles are also designed for a variety of needs. Crook, T-handles and ergonomic handles fitted to your fist are some of the varieties. The base of walking sticks can be modified to suit your needs. Three or four pronged bottoms help to maintain perfect stability and balance. Some sticks come with adjustable height settings while others are foldable and can be carried conveniently in a bag.
Seat-type walking sticks in Prenton are ideal when you want a short rest. Our experienced, knowledgeable team of experts can give you the right advice to buy the perfect product. Your needs, preferences, lifestyle, requirements and budget are the prime factors that are taken into account. Contact us for more information about our range of walking sticks. If you're recovering from a surgery or knee injury, it's important to get a stick that takes the load off the vulnerable and weak points in your body. Aluminium walking sticks are lightweight yet sturdy and they're easier for older people to carry. Some of the latest designs are fitted with an LED light for safety, or a safety wristband to ensure that they don't slip out of your hand.