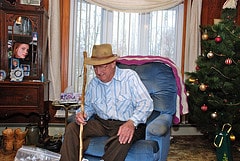 05 Nov

Walking Sticks in Heswall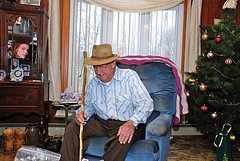 In a world of technological advances, the benefit of walking sticks in Heswall could be overlooked. We stock a great many products in our 4000 sq. ft. showroom that make day to day living more manageable and independent for people with disabilities. We have all manner of wheelchairs, scooters, and stair lifts, for those with difficulty walking. The tragedy of that is while your aches may be relieved by spending your days in a chair, the rest of your muscles, are becoming progressively weaker. Quicker than you may think your body will go from walking in spite of pain to not being strong enough to walk and experiencing additional pain in weakened areas.
It's a vicious circle and you may be able to stop the decline early on with some determination and a walking stick. For those who experience pain while walking in Heswall, walking sticks can offer enough help to keep your body moving. Hikers walking long distances over difficult terrain depend on walking sticks for stability and to relieve physical fatigue by bearing some of the load. A walking stick can do the same for those whom daily walking is difficult. Some of the weight and stress is transferred to your arms and the cane and away from your aching joints.  The walking stick provides stability which in turn allows you to step out in confidence without fear of falling. That fear is adding to your pain by constricting muscles and interfering with normal blood flow.
We all know the trick is to keep moving and walking sticks in Heswall may be just the help you need. A good pair of shoes and a walking stick may keep you from giving in to pain and giving up on walking. Contact Easi-Way Mobility to find out more about our large variety of walking sticks.  You could make a fashion statement while easing your walking pain. Take some time practicing with different walking sticks here at our store. It can take some getting used to. But this is the tool that is going to help you redistribute some of the burden away from your painful joints. The additional stability will allow you to relax your muscles as you walk so they don't cramp causing more pain. We don't want you to become discouraged and our walking sticks are just the thing to keep you moving.