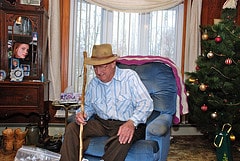 10 Apr

Walking Sticks in Bromborough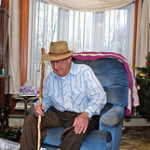 Using the right walking sticks in Bromborough helps you to stay mobile, active and independent. At Easi-Way Mobility, we have more than three decades' experience in supplying top-quality mobility equipment in collaboration with the UK's biggest and best manufacturers. Our 4000 sq ft showroom in Bromborough offers the largest stock of mobility aids in the North West. Our customers can avail of free parking and convenient access to our premises, where our trained, experienced and qualified team can provide the right information and advice. Some issues may require a bespoke solution and we are glad to help our clients to achieve their mobility aims. We can also conduct repairs and modifications of wheelchairs and scooters. We have a wide range of products that include power chairs, beds, recliners, scooters, profile beds, and pressure products apart from addressing incontinence and disability needs.
For those in Bromborough, walking sticks should be purchased after a thorough evaluation of your needs is done. Walking sticks help people who have trouble with balance or suffer from joint pains.  The wrong type of stick can make it more difficult, painful and uncomfortable to move around. It should be adjusted perfectly to your height and posture while walking, otherwise it can strain your wrist, hand, shoulders and neck. You must get yourself correctly measured for the right length of stick. If your stick is to support you following an injury, it has to be on the side opposite the injured side. For balance, sticks can be held in either hand. There are several options available: Adjustable/Non-adjustable, tetrapod, Swan, and folding. Each one serves a special purpose and our team can advise you correctly on making the right choice. Stick handles are available in different options like ergonomic handle, derby, curved, or ferrule.
Our expert team can give you useful tips and advice about using your walking sticks in Bromborough. Contact us for more information, assistance and advice. If you're using the stick outdoors, you need to watch out for slippery, wet, icy or muddy surfaces. Very smooth floors and gratings can also pose a hazard. Indoors, watch out for carpets, rugs and thresholds.