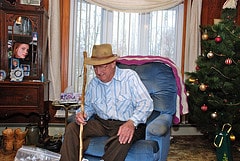 12 Mar

Walking Sticks in Birkenhead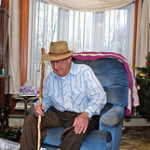 Walking sticks in Birkenhead are a right royal mix – you can take your pick from every shape, length and size, whether folding or rigid. At Easi-Way Mobility, we're a family business and we like to know that we're the ones everyone contacts if they want excellent products and excellent services. We always tell our customers to come in to our huge showroom in Bromborough because then you get a good idea of what we've got. We make sure that we offer our customers plenty of free parking so that they can take their time to browse around without any rush. We have the largest stock of mobility aids in the Northwest and we have many decades of mobility experience so we can answer all your questions. Our aim is for you to find a good, stout walking stick which will give you some independence with getting around. Whether you're left- or right-handed, we've got the right walking cane for you, and in some exciting colours too.
At Easi-Way Mobility, our team are experienced and knowledgeable and will demonstrate any of the mobility aids you're interested in. In Birkenhead, walking sticks from our store come with special ergonomic handles so that you don't tire easily. You can't believe that walking sticks come with so many features and options. Apart from being height adjustable and in lots of modern, shiny colours, they come with other useful accessories such as a wrist strap and a non-slip rubber tip for your safety. Our walking sticks are lightweight and nifty – when you're done using it, you simply snap it down to half the size and pack it away.
Walking sticks in Birkenhead are able to cope with all kinds of weights. We make sure they're top quality and come from leading, trusted suppliers. You can put your weight down on these robust sticks – they won't let you down. Contact Easi-Way Mobility for walking sticks. We are your one-stop shop for all your mobility requirements, from walking sticks to TGA mobility products, and we've also got finance services which can ensure you get the product you need affordably and without delay.