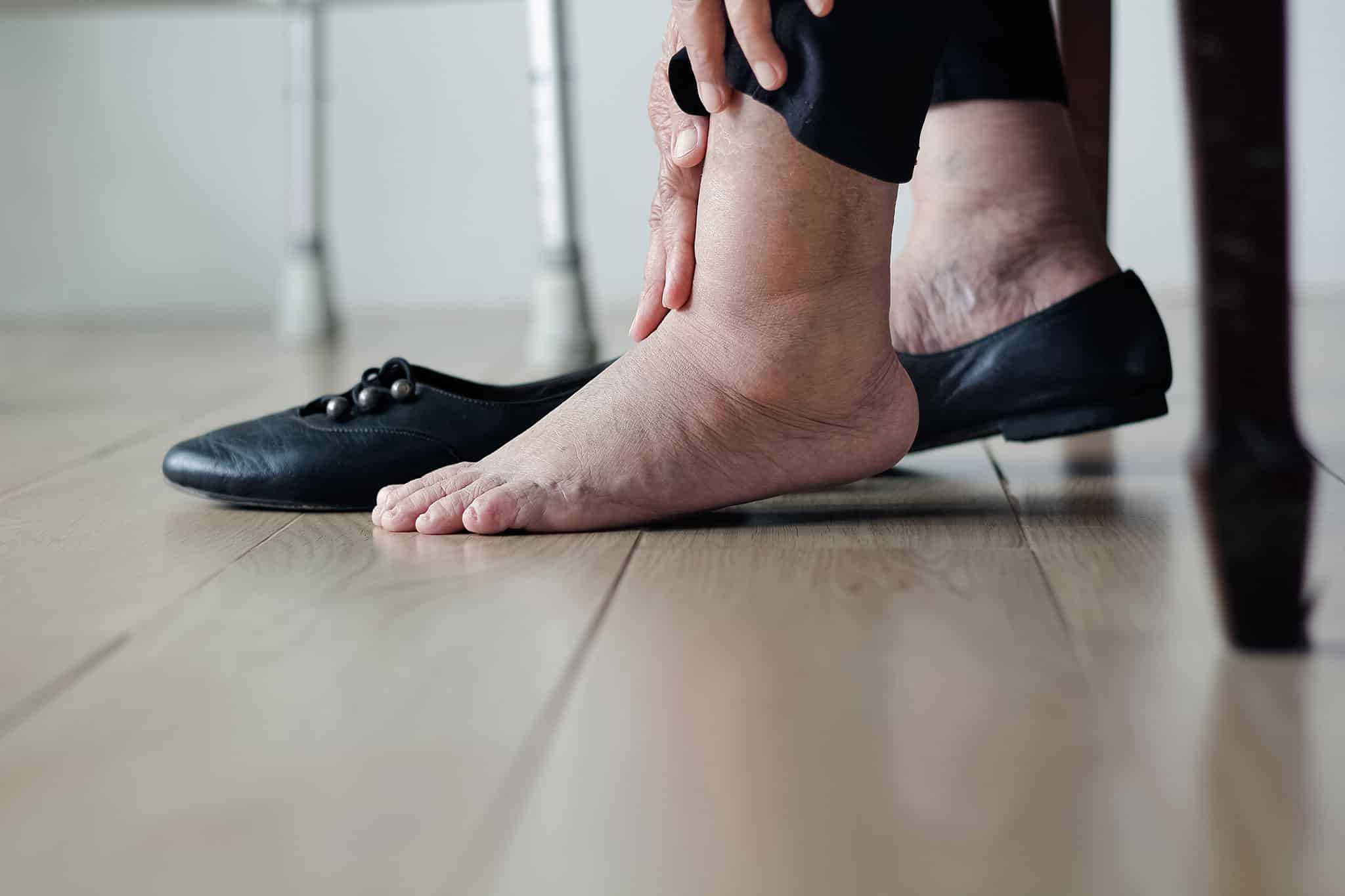 11 Dec

New in store: Sandpiper Shoes – the ideal Christmas gift

As the Wirral's number one supplier of mobility scooters, we know that many of our customers have difficulties with their feet. From swellings and bunions to a host of problems unique to diabetes sufferers, there are many conditions that make walking extremely painful.

One way to alleviate some of that pain is to invest in some extra-wide footwear and, for that, you have come to the right place. We have recently begun stocking a range of extra-wide footwear and accessories from Sandpiper Shoes. They are manufactured by Oakley Healthcare – a long-established and well-respected brand with decades of experience in the mobility industry.
An extensive range of extra-wide footwear
Sandpiper Shoes produce extra-wide fittings in all manner of footwear. From shoes and boots to sandals and slippers, you are sure to find the right pair for you.
Extra-wide boots, shoes, and sandals
Sandpiper Shoes have a wide variety of boots, shoes, and sandals, all of which are available in-store or to order from Easi-Way Mobility today. These include both formal and casual footwear for men and women. Designed with comfort in mind, these shoes, boots, and sandals can be purchased in an extra-wide fitting ranging from 4E to 8E in width.
The best part? Unlike some makes of extra-wide footwear, Sandpiper Shoes are as attractive as they are comfortable, designed to look as good as their regular fit counterparts.
Extra-wide slippers
As well as footwear for outdoor use, we also stock Sandpiper Shoes' range of comfortable slippers, ideal for knocking around the house. Offering the same quality and style as you will find in their outdoor footwear, these high-performance slippers have an ultra-comfortable lining keeping your feet safe and warm. We also stock a range of open-flat slippers. These open out onto the floor completely flat and can then be rolled up around your foot and fastened over the top.
If you suffer from swollen feet that make getting them into a standard slipper too painful, these can be a Godsend.
Extra-wide socks and hosiery
Of course, wide fit shoes and slippers are all very well, but you need socks or stockings with the same generous fittings to make the most of them. Fortunately, we have an ample supply of both. All our socks are specially designed to allow for extra stretch over swollen feet or legs and come equipped with foot ventilation panels that help to keep your feet feeling fresh and comfortable.
Best of all, the finish on the toes is complete seam-free, ensuring no irritating or painful rubbing across the toes.
The perfect Christmas gift
Socks and slippers are traditional gifts for many at Christmas and there is no reason your friend or family member should miss out because of their painful or swollen feet. Pop into Easi-Way Mobility and get them the best Christmas present of all – the present comfort.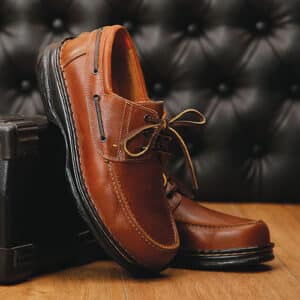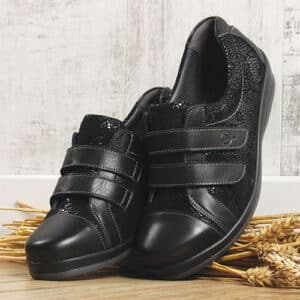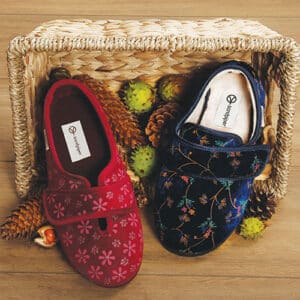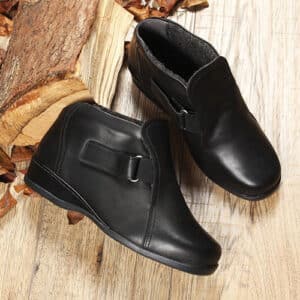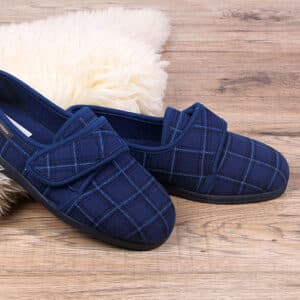 (Images provided from https://www.sandpipershoes.com/)
Get in touch
Whether you are buying them for yourself or for a loved one, Sandpiper Shoes and accessories can make all the difference this Christmas. For more information on our extensive selection of Sandpiper products, simply give us a call on 0151 346 1186. Alternatively, visit our Bromborough store, where you can check them out for yourself, and take advantage of a free fitting.