25 Oct

Choosing Stairlifts in North Wales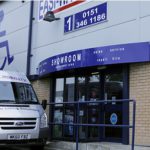 Do you need to contact a company that provides their customers with stairlifts in North Wales? Stairlifts are becoming increasingly popular with people who have difficulty ascending or descending stairs. They are the perfect solution if you are worried about the safety of using stairs. You should always use a specialist stairlift company if you are considering implementing a stairlift in your home. Companies such as Easi-Way Mobility will be more than happy to send a representative to your property for an informal discussion. Alternatively, you can visit them in their store to speak with a member of their staff. You should attempt to give them as much information as possible about your situation. You should outline any special requirements that you may have. If you have visited them in store, they will assign a representative to visit your home for further discussions. The representative will look at the size and shape of your stairway. They will then provide you with a number of options that are most suitable for your situation.
In North Wales, stairlifts are provided by specialist companies such as Easi-Way Mobility who understand the issues related to the use of mobility equipment.  They will help you to choose a stairlift that is perfect for your requirements. You have a number of choices when it comes to choosing a stairlift. The most common type of stairlift is the seated stairlift that is used to ascend a set of stairs that is straight. You simply board the stairlift in a seated position at the top or bottom of the stairs and press the relative button in order to start the moving process. A similar design is the stairlift that is used for stairs that are curved in design. The rail of the stairlift will follow the curve of the stairs.
Other stairlifts in North Wales include standing stairlifts, outdoor stairlifts and vertical stairlifts. You should assess the benefits of each design before you choose which is the most suitable for your own situation. To learn more about stairlifts, contact Easi-Way Mobility.