12 Oct

Bedroom Hoists in Birkenhead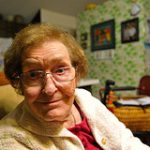 Do you need quality bedroom hoists in Birkenhead? There may be a time when you experience some personal injury that could lead to some degree of immobility. Or perhaps you might need a hoist for an elderly or bedridden member of your family. A bedroom hoist is an ideal aid for those who find it impossible to get into and out of the bath or their bed by themselves. It can also be a real struggle for carers to lift their patient, or loved one, out of a chair, a bed or out of the bath. In these situations, a bedroom hoist offers easier and safer access to the bed, making transfers simpler both for the user and the carer. They are extensively used in both domestic and professional care institutions.
In Birkenhead, bedroom hoists are helpful essentials for people who are unable to sit up on their beds without assistance. These modern gadgets offer some degree of independence to the bedridden as the unit works on an electronic mechanism. Easi-Way Mobility is a reputable mobility aid supplier and carries a wide range of mobility equipment and daily living aids. They sell the finest brands, including TGA Mobility products.
Bedroom hoists in Birkenhead are affordable at Easi-Way Mobility. Have a look at the website to view the types of bedroom hoists available and their competitive prices. The website also allows for online ordering if you so desire. They supply quality mobility equipment in association with the UK's leading and most advanced manufacturers to ensure that you have the best choice of products in the UK. They have been assisting customers with top of the range mobility products since they opened their doors thirty years ago. If you require a good quality bedroom hoist, contact Easi-Way Mobility.