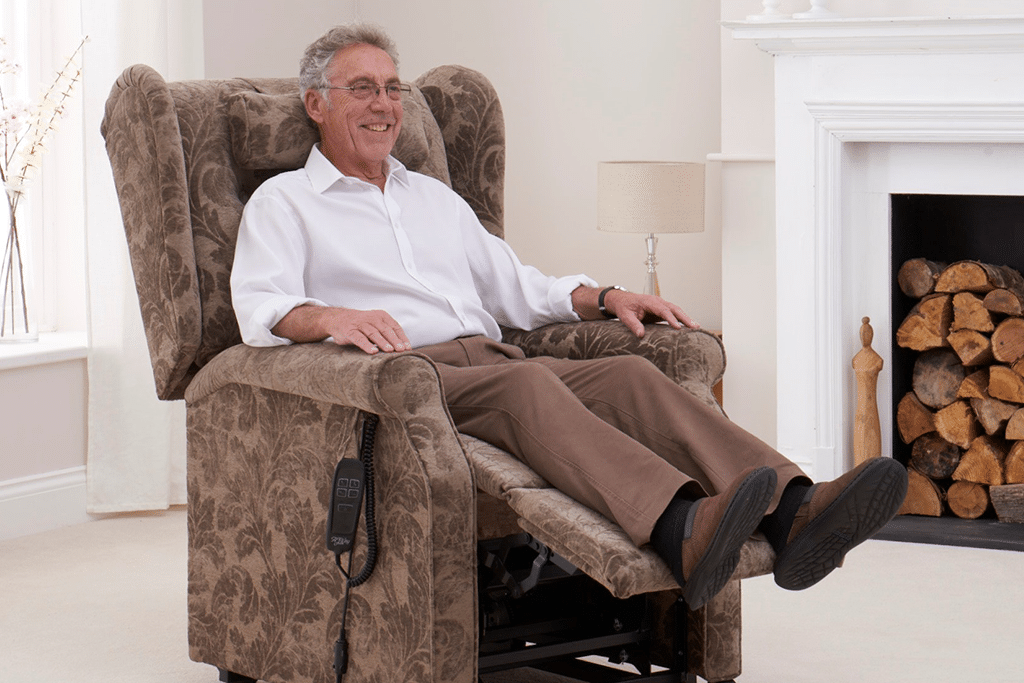 25 Feb

Riser Recliner Chairs
Riser Recline Chairs can help if you struggle to get in and out of your chair
We offer a large range of Riser Recliner Chairs which are all handmade in Great Britain and delivered from our Bromborough store.
Designed and built to make sitting and standing an effortless task, our Electric Riser Recliner Chairs raise you to your feet at the touch of a button and help you sit back down slowly and gently. Taking the strain off your knees and hips.
The simple hand-held control on our Electric Recliner Chairs drives a low-voltage motor that will adjust your chair to the position that suits you best, from reclining to fully risen.
We use Seminar actions with Dewert Motors meaning that all our chairs come with a 5 year warranty of these parts.
Easi-Way Mobility can offer a multitude of back styles together with 30 different mechanisms and actions.
We can even offer the Wall-Hugger Tilt In Space action exclusive to Primacare.
All of our Rise and Recline Chairs provide help in the following areas –
By sitting with your feet elevated the weight and strain are taken off your feet and lower legs. It's also a very comfortable and relaxing position for reading or watching television and can relieve fluid retention with oedema.
By using the rising action of the chair it can help getting into and out of a chair with the push of a button, access is made easy and effortless, placing no strain on your arms, legs or hips.
We can alter the seat width, seat height, seat depth as well as both the armrest and backrest height to suit your individual needs.
Prices for our Riser Recliner Chairs that are all made to order around you start from just £950 VAT Exempt.
Call us on 0151 346 1186 or contact us by clicking below.
CONTACT