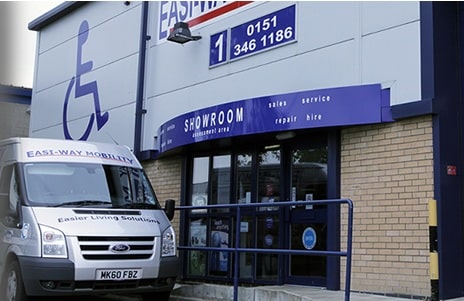 12 Jul

Stairlifts in Greasby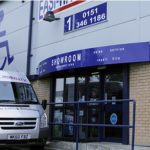 Stairlifts in Greasby can make it easier for those with mobility issues to move about the home. Many homes have more than one level and this can be very challenging for people with impaired mobility. It can mean that they are restricted to certain areas of the home, and do not have the freedom to go wherever they choose. The bedroom may be upstairs and is no longer accessible. Perhaps the only bath in the house is on the upper floor. This can be very frustrating. Stairlifts offer a solution and can mean that the whole house becomes accessible. Easi-Way Mobility supplies stairlifts, and many other products, aimed at restoring the independence of those with mobility issues.
In Greasby, stairlifts and other mobility aids are available from Easi-Way Mobility. They are your one stop shop for all of your requirements. Parking is freely available, and their showroom is accessible. Shopping at Easi-Way Mobility could not be easier. The showroom is stocked with a complete range of products and their friendly team is available to assist and answer all your questions. Their product range includes wheelchairs and scooters, profile beds and rising recliner chairs, a comprehensive incontinence range and nebulisers, and many other products. Easi-Way Mobility is also a proud supplier of TGA products. These products include scooters, wheelchairs and wheelchair power packs.
When you need stairlifts in Greasby, look no further than Easi-Way Mobility. They have been operating for more than 30 years and have all the products that you need. Their team will go the extra mile to answer any question you have. Their on-site experienced engineers can also customise products for your needs. Easi-Way Mobility will even help you with finance arrangements to make sure that you can afford the products you need. Impaired mobility can make life challenging and it is reassuring to know that there is someone that understands your difficulties. Easi-Way Mobility will help you choose the correct products for your needs to ensure that you are as independent as possible. When you need any mobility aids, remember Easi-Way Mobility. For more information about stairlifts, contact Easi-Way Mobility.