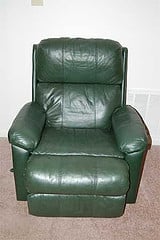 05 Aug

Rise and Recline Chairs in Greasby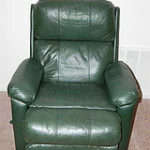 It can be hard living with chronic back pain and rise and recline chairs in Greasby can make your life easier. At the push of a button, you can sink into your orthopaedic armchair without experiencing any pain, and the best part is that you do not have to exert any physical effort. Electrically operated riser recliners can greatly help you in staying independent, thus, you do not need to rely on the help of your children or nurses. On top of that, these armchairs offer more spinal support and comfort than a normal seat.
In Greasby, rise and recline chairs are the best option if you suffer from any kind of ailments that cause you grievance and pain when you get in or out of a chair, or you occasionally find yourself needing help to get out from a chair. If you tend to fall asleep in your seat, then riser recliners are a good option since the most advanced ones are technically designed with various added features such as a controllable backrest and adjustable footrest. You might be able to lift up your feet and sleep in your armchair, turning it into a temporary and comfortable bed that will not hurt your spine or back. If you are not sure about the type of armchair that you should get for yourself, do not hesitate to talk to one of our friendly staff members at Easi-Way Mobility. Having been in the industry for quite a long time, we have grown a reputation for carrying quality products that will facilitate mobility for all types of people who find themselves inhibited physically. Our staff members will gladly demonstrate the right product solution to you.
Additionally, if you are looking for a bespoke product other than rise and recline chairs in Greasby, we will be glad to be of assistance. Apart from the wide range of TGA products that we provide our valued customers with to maintain their dignity and independence, we also offer quality services that leave our customers feeling satisfied and elated. If you have any further enquiries about rise and recline chairs, contact Easi-Way Mobility.